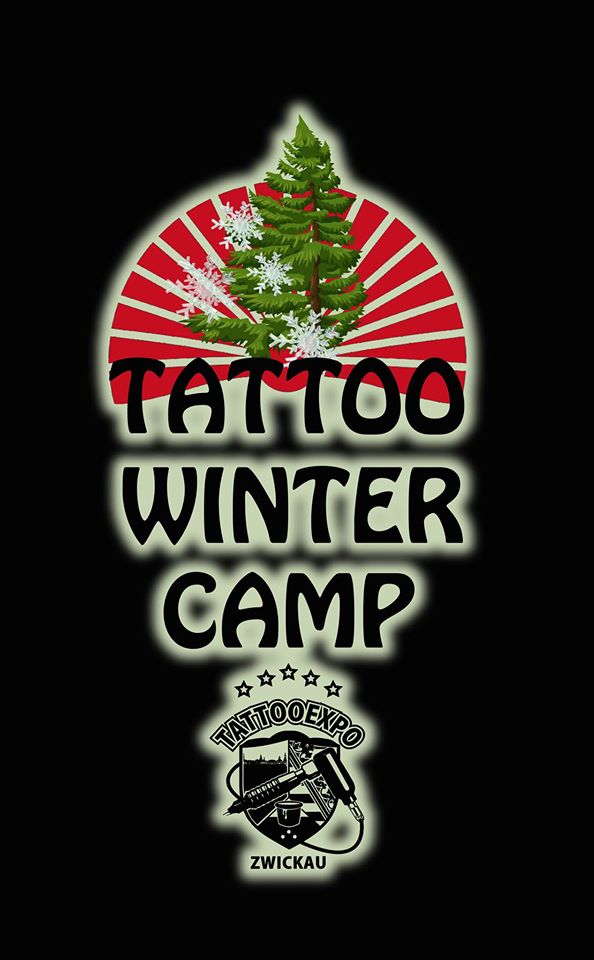 Aufgrund des großen Erfolges unserer Tattoo Summer Camp-Convention vom August dieses Jahres, werden wir Ende Januar 2017 ein Tattoo Winter Camp veranstalten!

Wann? 27.01.2017 bis 29.01.2017

Wo? Lifestyle Passage, Peter Breuer Straße 17, Zwickau

Wer? Einige der international erfolgreichsten Künstler der Tattoo-Szene!

Bisher bestätigt:

Aleksandr O'kharin
Neon Judas
Dave Paulo
Benjamin Laukis
Julian "Corpse Painter" Siebert
Constantin Schuldt
Natalie Nox
Christian "Hippi" Hippe
Alexander Kroll
Miss Mini
Angelina Mengel
Marco Klose
Ronny Diehl

weitere folgen!

Auch diesmal werden wir wieder einiges zu bieten haben!
Man darf gespannt sein! Weitere Informationen zu Ablauf und partizipierenden Künstlern folgen; Voranmeldungen für ein Tattoo von einem unserer Guest Artists nehmen wir gern per mail an Diese E-Mail-Adresse ist vor Spambots geschützt! Zur Anzeige muss JavaScript eingeschaltet sein! entgegen

Falls Ihr unser Summer Camp schon toll fandet oder es vll sogar verpasst habt, habt Ihr im Januar wieder die Chance, mit uns zu feiern!



Because of the huge success of our Tattoo Summer Camp in August this year, we are planning another small convention, the Tattoo Winter Campn end of January 2017!

When? January 27th until January 29th 2017

Where? Lifestyle Passage, Peter Breuer Straße 17, Zwickau, Germany
Who? Some of the best and most successful artists of the international tattoo scene!
already confirmed:
Aleksandr O'kharin
Neon Judas
Dave Paulo
Benjamin Laukis
Julian "Corpse Painter" Siebert
Constantin Schuldt
Natalie Nox
Christian "Hippi" Hippe
Alexander Kroll
Miss Mini
Angelina Mengel
Marco Klose
Ronny Diehl

more to come soon!

We will keep you up to date with further information about program and artists! If you are interested in getting a Tattoo by one of our guest artists, send us an email to

Diese E-Mail-Adresse ist vor Spambots geschützt! Zur Anzeige muss JavaScript eingeschaltet sein!

to get your appointment!

If you liked our Summer Camp or missed the opportunity to come visit us, you have now the chance to celebrate with us by the end of january!